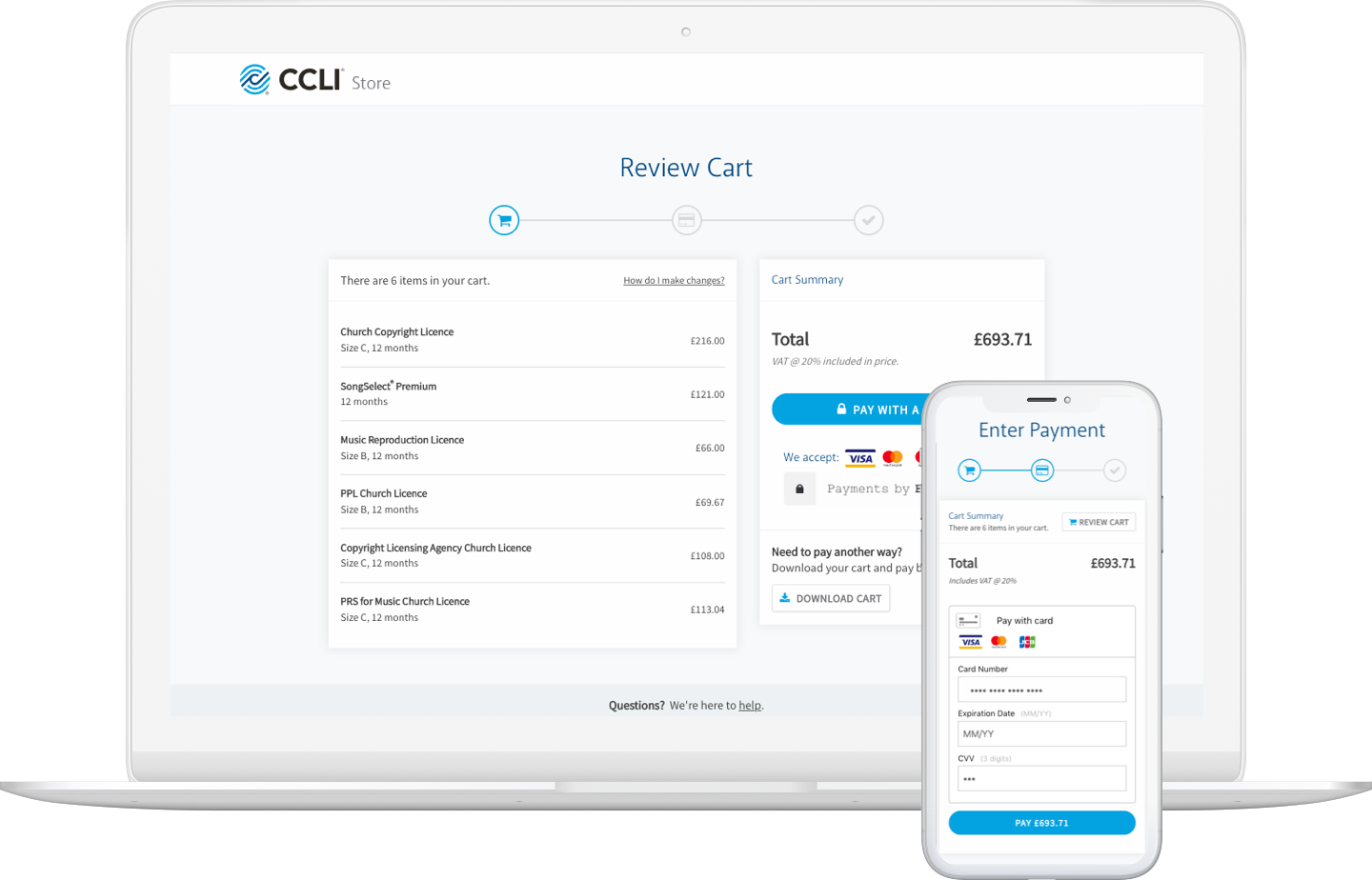 The store is accessible only to CCLI customers. For more information on this company, visit CCLI's website
CCLI Store
music licensing
Sep 2018
CCLI, or Christian Copyright Licensing International, provides information and resources for churches and copyright owners around the world.
In order to expand services to a global audience, CCLI needed a way to allow customers to easily renew their annual subscription online. As CCLI's full-time Senior UX Designer, I worked inside a small project team to design and produce a flow that allowed a targeted set of customers to view services that are due for renewal and pay online with a credit card.
My work for this project included:
Design
Produced Sketch mockups to review with key stakeholders and team members.
Code
Created fully coded HTML & CSS prototype using custom component library.
Analytics
Did post-analysis on behavior flow using Google Analytics and Google Tag Manager.
I am a UX Designer skilled at all aspects of the design process from user research to front-end code.
Learn more on LinkedIn