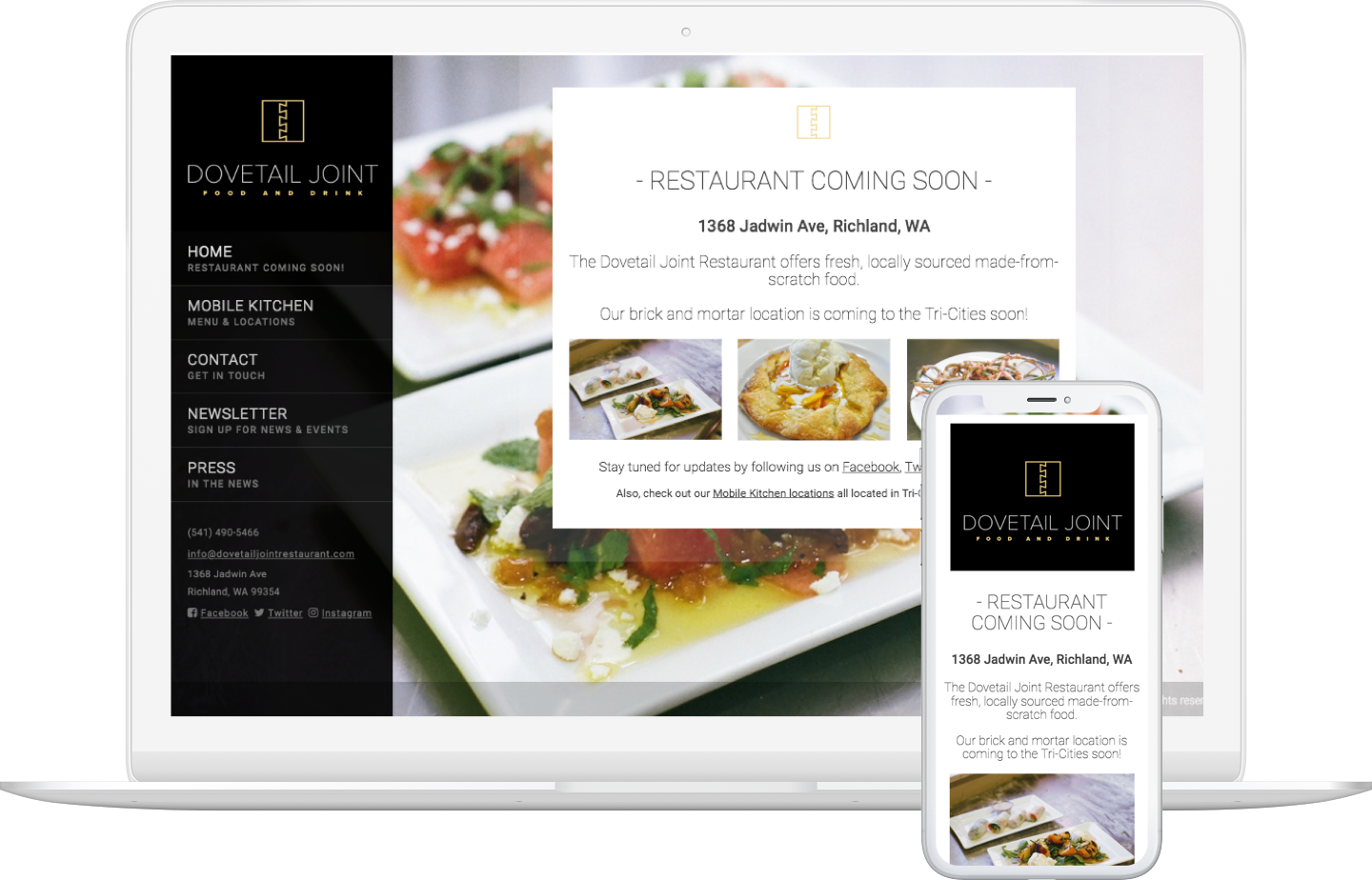 Dovetail Joint Restaurant
Hospitality
Jan 2017
This restaurant offers delicious, locally-sourced, made-from-scratch food.
Located in Richland, Washington, this restaurant is currently known as Dovetail Joint Mobile Kitchen. A long-time client asked for help getting a placeholder site up for her restuarant to advertise the mobile kitchen menu while she and her husband work on opening their brick-and-mortar location.
My work for this project included:
Design
Page design and layout, fonts, and colors. I recommended 99designs to the client for her logo.
Code
HTML and CSS3 with a simple build system. I used the Materialize framework.
Maintenance
Monthly hosting, email account setup, and occasional content updates for the site.
I am a UX Designer skilled at all aspects of the design process from user research to front-end code.
Learn more on LinkedIn