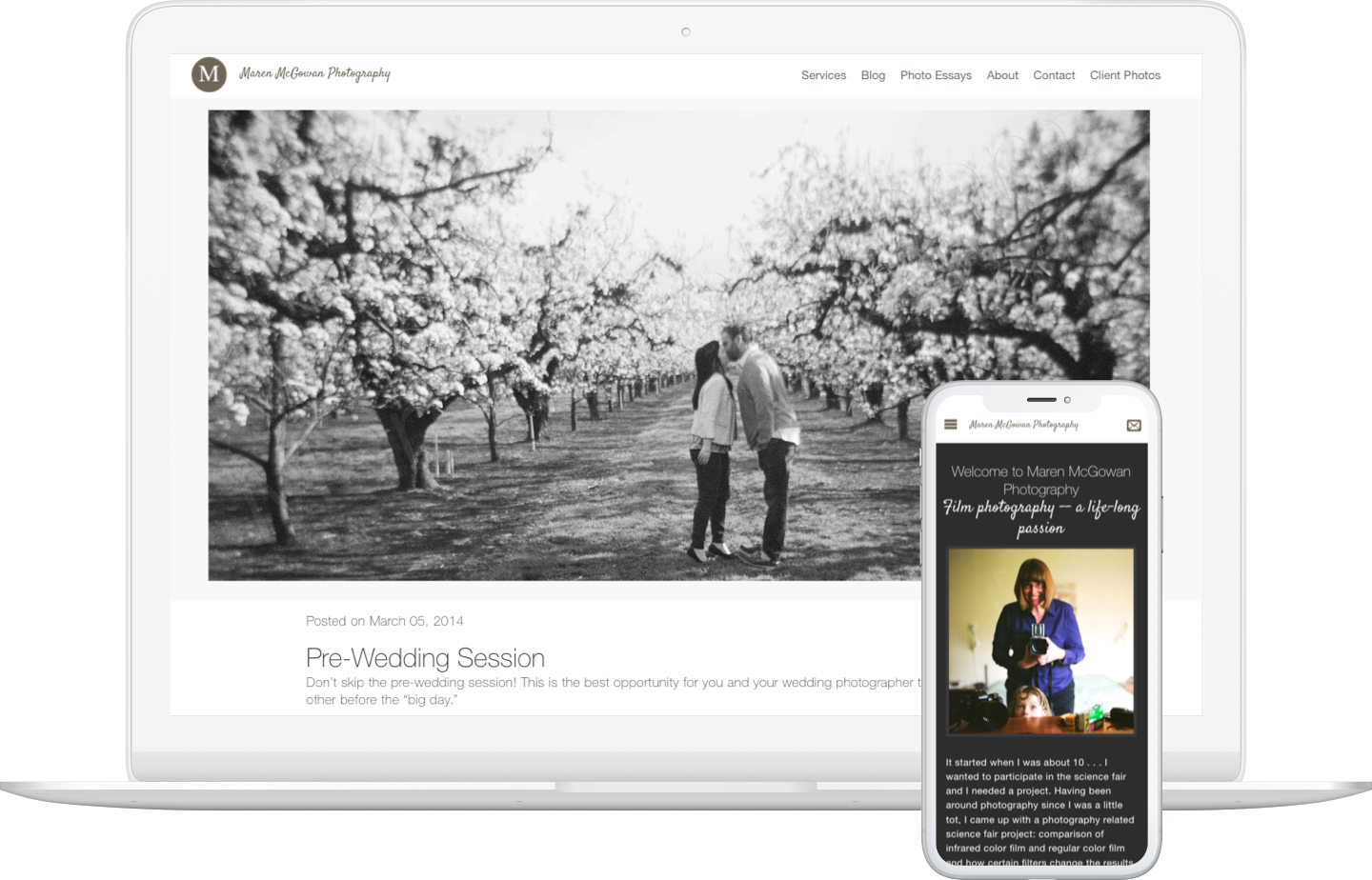 Maren McGowan Photography
photography
Jan 2013
Maren McGowan specializes in film photography and writes photo essays on local businesses.
As an avid writer and lover of film-photography, Maren McGowan needed a place to showcase her work while also drawing in new business for her wedding and special occasion photography services.
My work for this project included:
Design
Page design and layout, fonts, and colors. Maren provided the excellent imagery, of course!
CMS & Blog Setup
This site was built with Craft CMS and completely custom CSS.
Maintenance
Monthly hosting and email account setup.
I am a UX Designer skilled at all aspects of the design process from user research to front-end code.
Learn more on LinkedIn