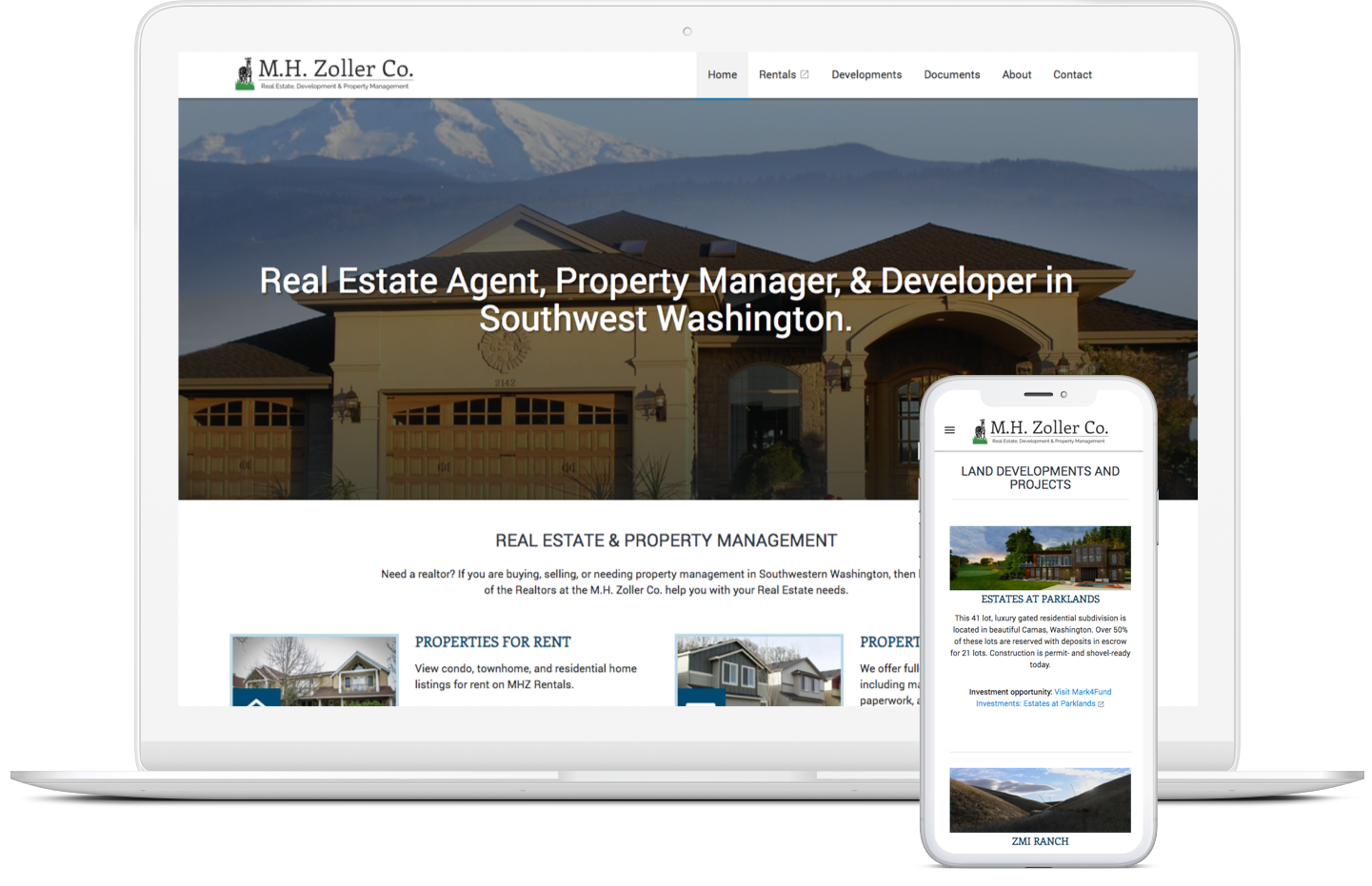 M.H. Zoller
real estate & property management
May 2017
M.H. Zoller Company provides unique opportunities for investors and purchasers alike.
This company serves a diverse audience of home buyers, renters, and property investors. I enjoyed the challenge of creating an experience that showcased properties while connecting to the other facets that M.H. Zoller provides.
My work for this project included:
Design
Page design and layout, fonts, and colors. I created a vector version of the existing logo using Sketch.
Code
HTML and CSS3 with a simple build system. I used the Materialize framework.
Maintenance
Monthly hosting, email account setup, and occasional content updates for the site.
I am a UX Designer skilled at all aspects of the design process from user research to front-end code.
Learn more on LinkedIn