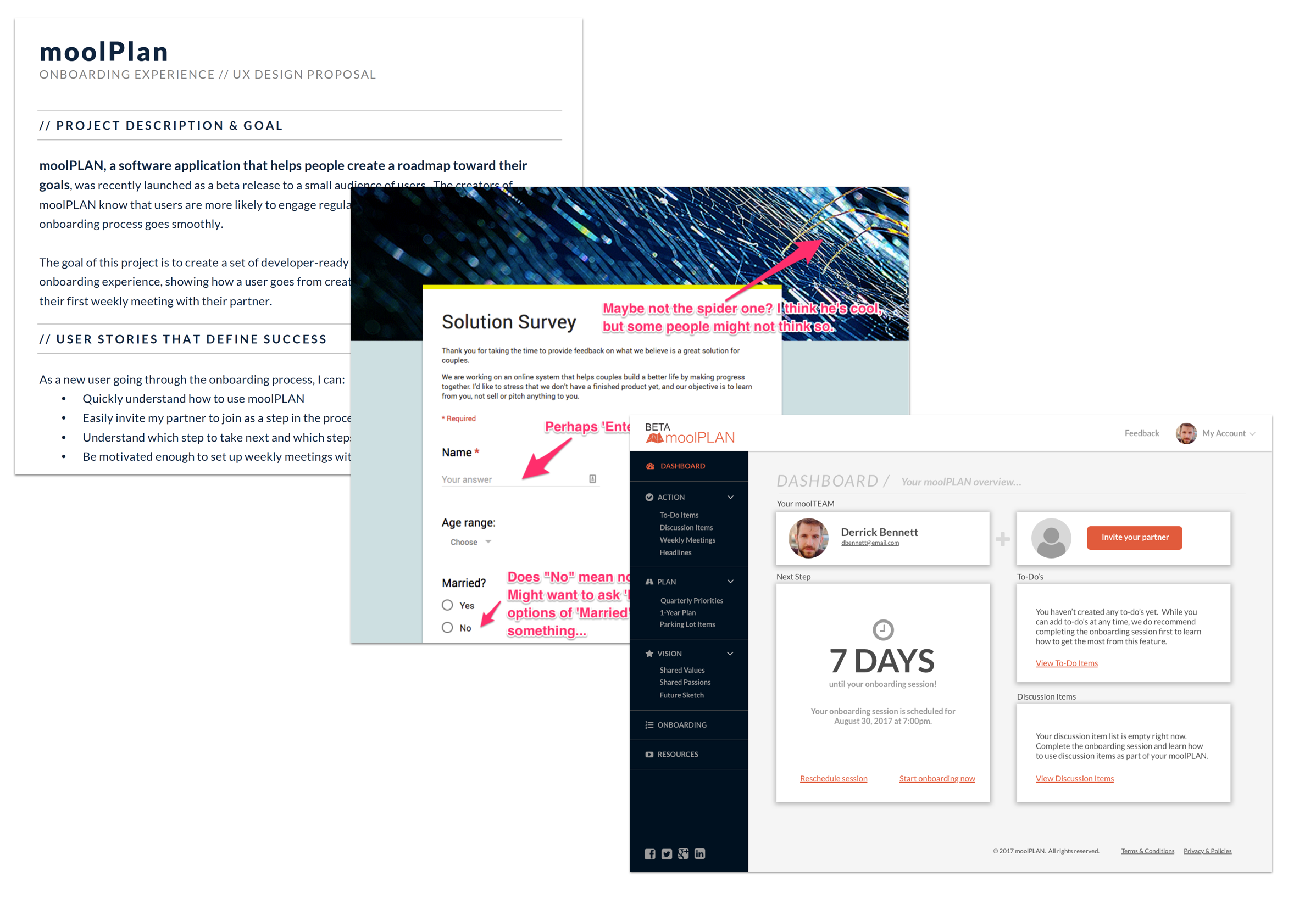 This app is accessible only to moolPLAN customers. For more information on this company, visit moolPLAN's website.
moolPLAN
Planning Software
Aug 2017
moolPLAN is an online application designed to help couples build a stronger foundation together while planning for the future.
This online software was created to give couples an easy way to talk about values, goals, and finances. I was hired as a consultant to create an onboarding process for new users.
My work for this project included:
UX Audit of Survey
Reviewed the initial survey that went out to MVP audience and made UX recommendations on format and flow.
Design
Site layout and interaction design. For fonts and colors, I worked within branding guidelines already set by a the company's marketing agency.
I am a UX Designer skilled at all aspects of the design process from user research to front-end code.
Learn more on LinkedIn