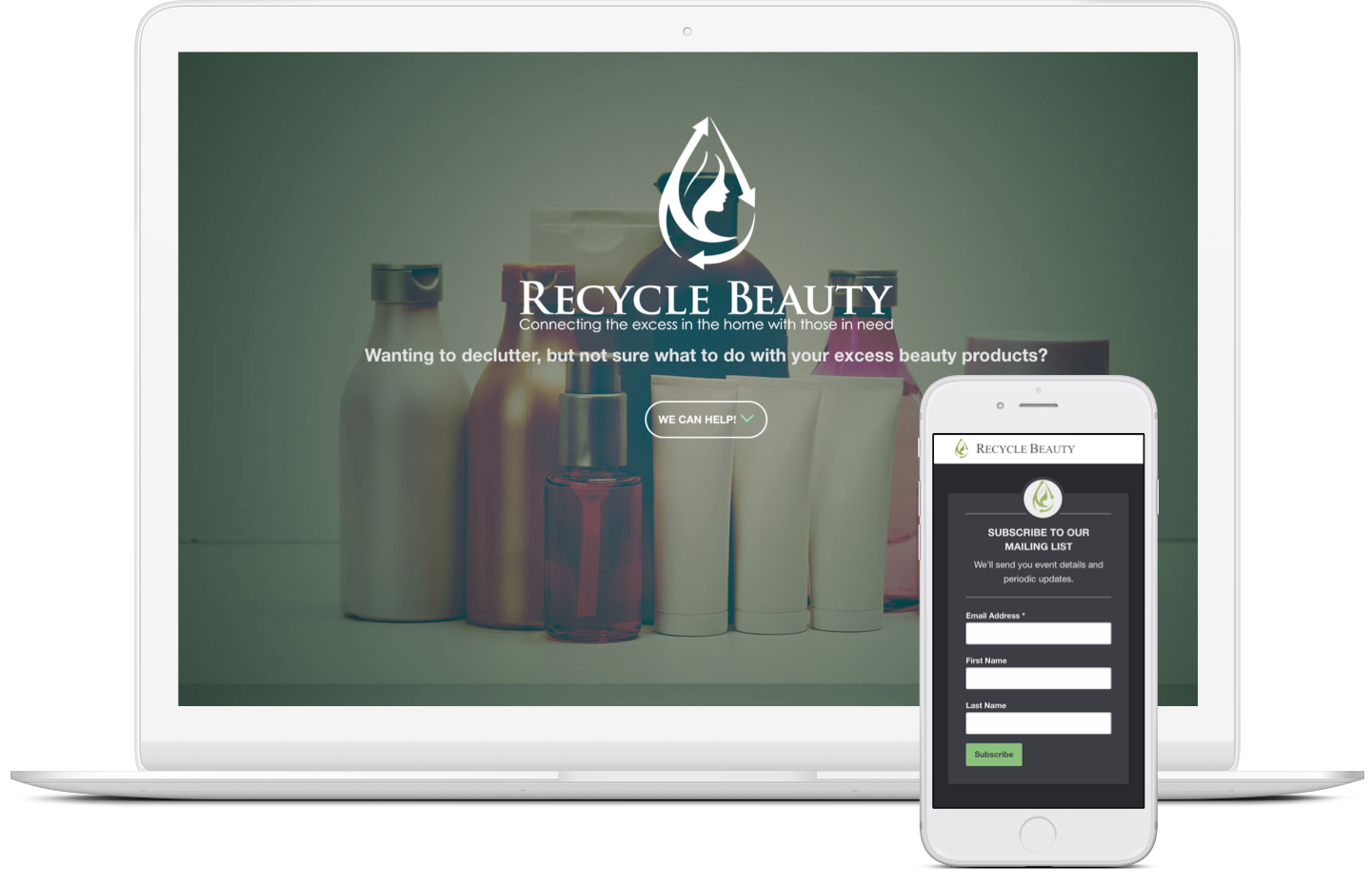 Recycle Beauty
Non-profit organization
Apr 2016
It was an honor to create a one-page site, complete with sign-up form integration, for the founder of Recycle Beauty. The Recycle Beauty website displays information about 'drop-off events' where busy people can conveniently donate their used and unused products.
My work for this project included:
Design
Page design and layout, fonts, and colors. I recommended 99designs to the client for her logo.
Code
HTML and CSS3 with a simple build system. Includes an embedded Mailchimp form for newsletter signups.
Maintenance
Monthly hosting, email account setup, and occasional content updates for the site.
I am a UX Designer skilled at all aspects of the design process from user research to front-end code.
Learn more on LinkedIn