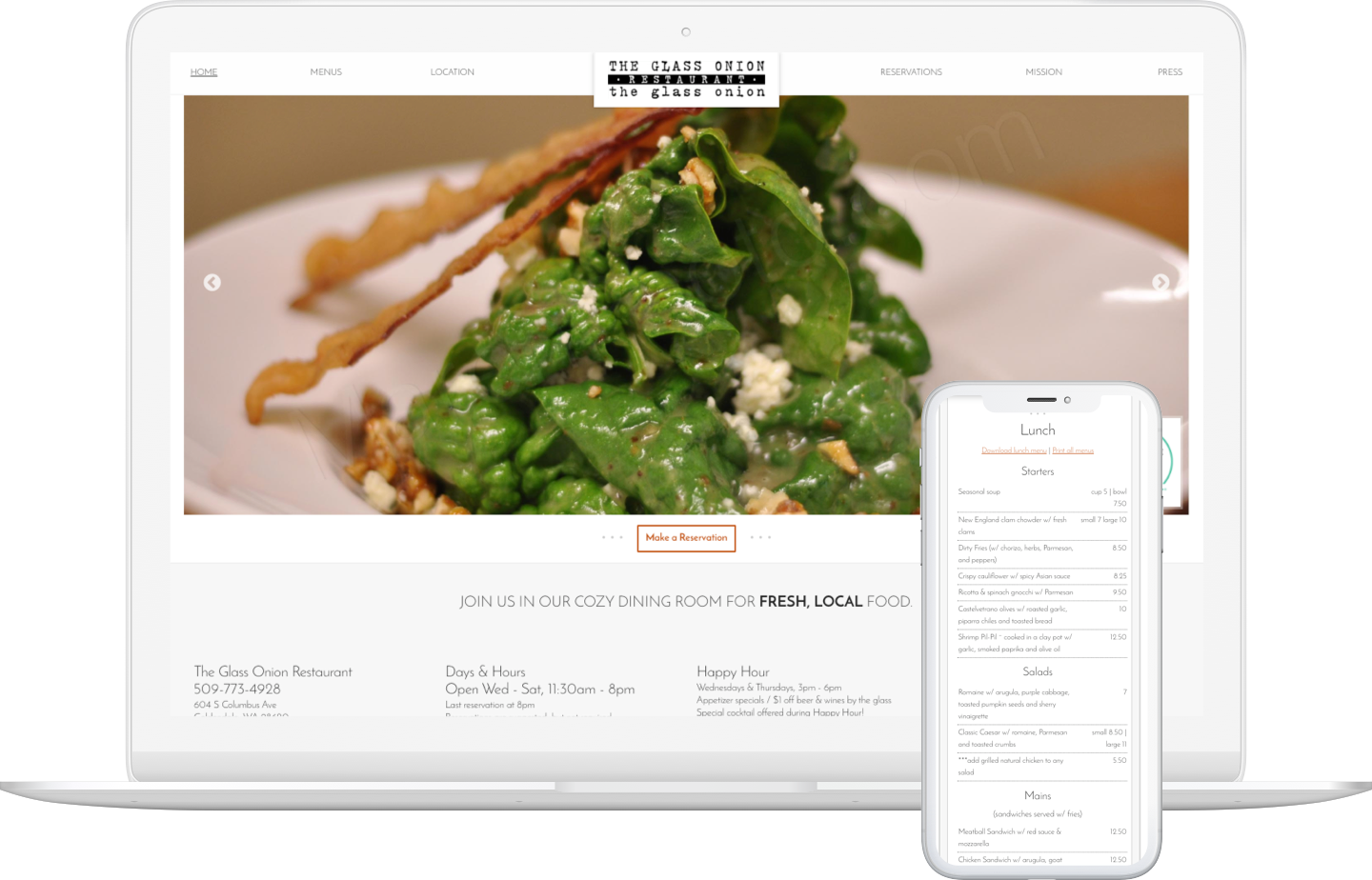 The Glass Onion Restaurant
Hospitality
Dec 2014
The Glass Onion Restaurant features a distinctive menu made with seasonal, locally sourced ingredients.
Located near the beautiful Columbia Gorge, this restaurant needed a site that could be easily found and viewed from a mobile device for travelers looking for great places to dine.
My work for this project included:
Design
Page design and layout, fonts, and colors. Photography was supplied by Maren McGowan.
Maintenance
Monthly hosting, email account setup, and occasional content updates for the site.
I am a UX Designer skilled at all aspects of the design process from user research to front-end code.
Learn more on LinkedIn